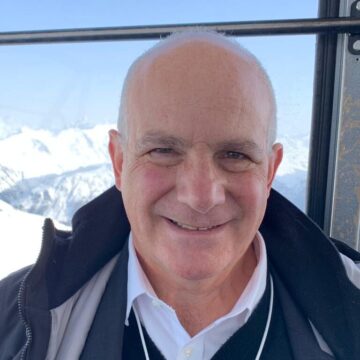 James Rosenfield is Senior Vice President, IHS Markit. He created and co-chairs CERAWeek by IHS Markit, the world's preeminent global energy gathering, whose evolution he has overseen from its inception in 1983. He is cofounder with Dan Yergin of Cambridge Energy Research Associates (CERA), and led its growth over three decades.
At IHS Markit he spearheads numerous high-impact strategic projects on energy and environment, including "The Future of the Energy Innovation Ecosystem" (developed for the Bill Gates' Breakthrough energy coalition"); "Reinventing the Wheel: the Future of Mobility", "Fueling North America's Energy Future: The Unconventional Gas Revolution and the Carbon Agenda," "The Unconventional Oil and Gas revolution and the US Economy," and "A More Competitive Energiewende: Securing Germany's Global Competitiveness in a New Energy World" He is active in the World Economic Forum (WEF) in Geneva, Switzerland, and helped found WEF's energy community. He has spoken at the Annual meeting in Davos, the UN, and CERAWeek.
Mr. Rosenfield focuses on technology innovation and entrepreneurship. He is a Managing Director of SourceSquared, an investment holding company, and serves as nonexecutive director of the privately held Aircuity and Acumentrics. He cofounded AzimaDLI, an industrial equipment condition monitoring business acquired by Symphony AI; as well as Xcellerex, a biotech manufacturing firm acquired by GE.
He was Senior Fellow at the Center for Business and Government at Harvard (2006-7). He leads the IHS Markit team in the Pan Mass Challenge for cancer research. He received his undergraduate education at Harvard College and holds an MBA from Boston University.