Frequently Asked Questions
Yes, all Acumentrics UPS units have user-replaceable batteries. If you require a new battery pack, please email the UPS (uninterruptible power supply) model number and your request to sales@acumentrics.com. A quote will be sent to you for the appropriate battery pack.
If you would just like the battery cells replaced, please email the UPS model number and the serial number of the battery pack to: repairs@acumentrics.com; request a return authorization number and the cost for the repair.
For battery maintenance and storage information, please read the following:
For the ACG2500 Series UPS:
Maintenance and Battery Storage
The proper storage of UPS batteries cannot be overemphasized. Improper battery storage is the most common form of battery misuse. All batteries exhibit a loss of charge over time even when stored in an open circuit condition. This is called self-discharge. Both chemical and electrochemical reactions within the battery cause this consumption of the stored energy. The self-discharge reaction rate increases as a function of temperature. If the batteries are stored long enough without a periodic replenishment of charge, an irreversible loss of battery capacity can occur, causing premature battery failure.
All Acumentrics battery packs are shipped fully charged. They should be stored separately from the uninterruptible power supply and used on a FIFO (First In, First Out) basis. All battery packs should be recharged before use of the UPS (uninterruptible power supply) if 100% capacity is required. The stored battery packs should be kept on a maintenance program and should be recharged periodically according to the recommendations shown in table 1. Battery packs can be recharged using the UPS (uninterruptible power supply).
Table 1: Storage Temperature and Supplementary Recharge Intervals
| Storage Temperature | Recharge Interval |
| --- | --- |
| Below 20°C (68°F) | Every six months |
| Between 20°C and 30°C (68°F and 86°F) | Every three months |
| Over 30°C (86°F) | Storage to be avoided |
The battery OCV (Open Circuit Voltage) can be used as an indicator of battery pack residual capacity. When measuring the OCV, the battery pack should not have been charged or discharged within the past 24 hours. A supplemental recharge should be performed if the battery pack OCV is 24.6 volts or less when measured at 25ºC (77ºF).
Charging the UPS Battery
The UPS (uninterruptible power supply) charges its battery when connected to utility power. For best results, charge the battery 4-hours before use of the UPS. It is acceptable to use the UPS (uninterruptible power supply) without first charging the battery, but battery run time may be shorter until the battery fully charges
The UPS is continually creating the AC output from a high voltage DC bus, thus protecting your equipment from surges, spikes, brownouts, blackouts and noise.
This unit is an on-line Power Factor Corrected (PFC), Uninterruptible Power Supply (UPS). This UPS accepts wide range voltage and frequency inputs to allow it to provide clean, reliable AC power to the equipment it supports.
General Maintenance:
Inspection
Ensure the unit is clean with no fluid spills. Do not store anything on the unit.
Cleaning
The 2000 Watt Rugged-UPS™ product and its accessories are chemically resistant to most common cleaning solutions and non-caustic detergents. The following list includes approved cleaning solutions:
90% Isopropyl alcohol
Soap and water
Chlorine bleach (30ml/water)
Acumentrics recommends cleaning the UPS unit and cables with a soft damp cloth, and cleaning agents mentioned.
Do NOT immerse any part of the UPS unit in water. Do not use ketones (MEK, acetone, etc). Avoid using abrasives (e.g., paper towels) on the UPS.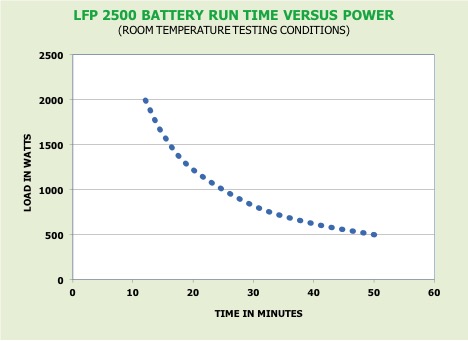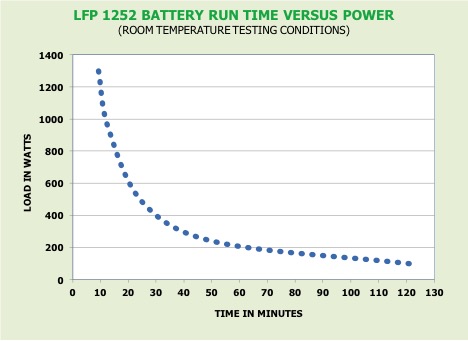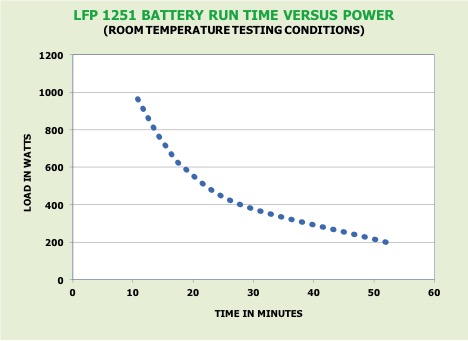 Acumentrics Rugged UPS offer two methods of connecting to a computer for communicating UPS operating conditions:
1.) COM DB9 port / RS-232
2.) Ethernet port (This port is an optional item)
Acumentrics' UPS Communication Interface User's Manual discusses how to use these parts.
Acumentrics communications 9 pin D-sub cable part number: ACG9236 allows users to utilize the built in UPS monitoring functionality of Windows' operating systems (NOTE: on notebook computers this is not accessible). This Windows UPS monitoring uses our simple signal mode to provide the user notification that AC power has been lost or restored and low battery alerts. RS-232 uses cable part number: ACG9270.
Yes, Acumentrics' Lithium Ion Battery Packs are backwards compatible with fielded units.
Acumentrics Operator manuals are available in their product page here.
Parallel UPS Operation:
Parallel UPS (uninterruptible power supplies) work in a master/slave configuration. All parallel UPS units are identical. The master is determined by the use of the master parallel cable
The master UPS controls the voltage output and the slaves act as current sources. The master UPS supplies the slaves with the command current signal.
The feedback paths in the parallel UPS units are opened internally and closed when properly cabled. If a parallel UPS (uninterruptible power supply) does not have a properly attached parallel connector, it will have an open feedback loop and not be able to react in time to the fault.
The AC Output of each parallel UPS must be hardwired together (no circuit breakers, switches, etc.) to a junction box. After the junction, there can be a switch or circuit breaker.
The shipping material for the UPS (uninterruptible power supply) is designed to provide the necessary protection during shipping. These materials must be used if you ever need to return the UPS for service. Damage sustained during transit is not covered under UPS warranty.
Acumentrics UPS repair facility is located at our factory in Walpole, Massachusetts.
See our contact section and select repair services to contact Acumentrics.
MSDS/SDS for Lead Acid Batteries
UPS models: 1251 Series, 1501 Series, 1252 Series, 1253 Series, 1625 Series, 2500 Series, 3000 Series
VIEW
MSDS/SDS for Small LFP Batteries
UPS models: 1251 Series, 1252 Series, 1253 Series, 1501 Series, 1625 Series , 2503 Series
VIEW
MSDS/SDS for Medium LFP Batteries
UPS models: 2500 Series, 3000 Series
VIEW
MSDS/SDS for Lithium-ion Rechargeable Batteries
VIEW
MSDS/SDS for Pack-Power
VIEW
Equivalent Lithium Content for our Rugged UPS series 1251, 1501, 1252, 1253, 1625 and 2503, battery pack is 25 grams of lithium.
Equivalent Lithium Content for our Rugged UPS series 2500 and 3000, battery pack is 50 grams of lithium.